Following program
In order to replace the atmosphere of the faculty and not rob you of the opportunity to view it, we have prepared a short video for you, in which we will visit various places of our faculty with you. Our student Jana will guide you through this video.
Anatomage
Anatomage is a modern study tool for anatomy teaching purposes. Students can use this tool to learn anatomy in a unique way. Basically, it is a 3D atlas, which helps the students to explore the human body in detail, which really helps them with their anatomy exam preparation.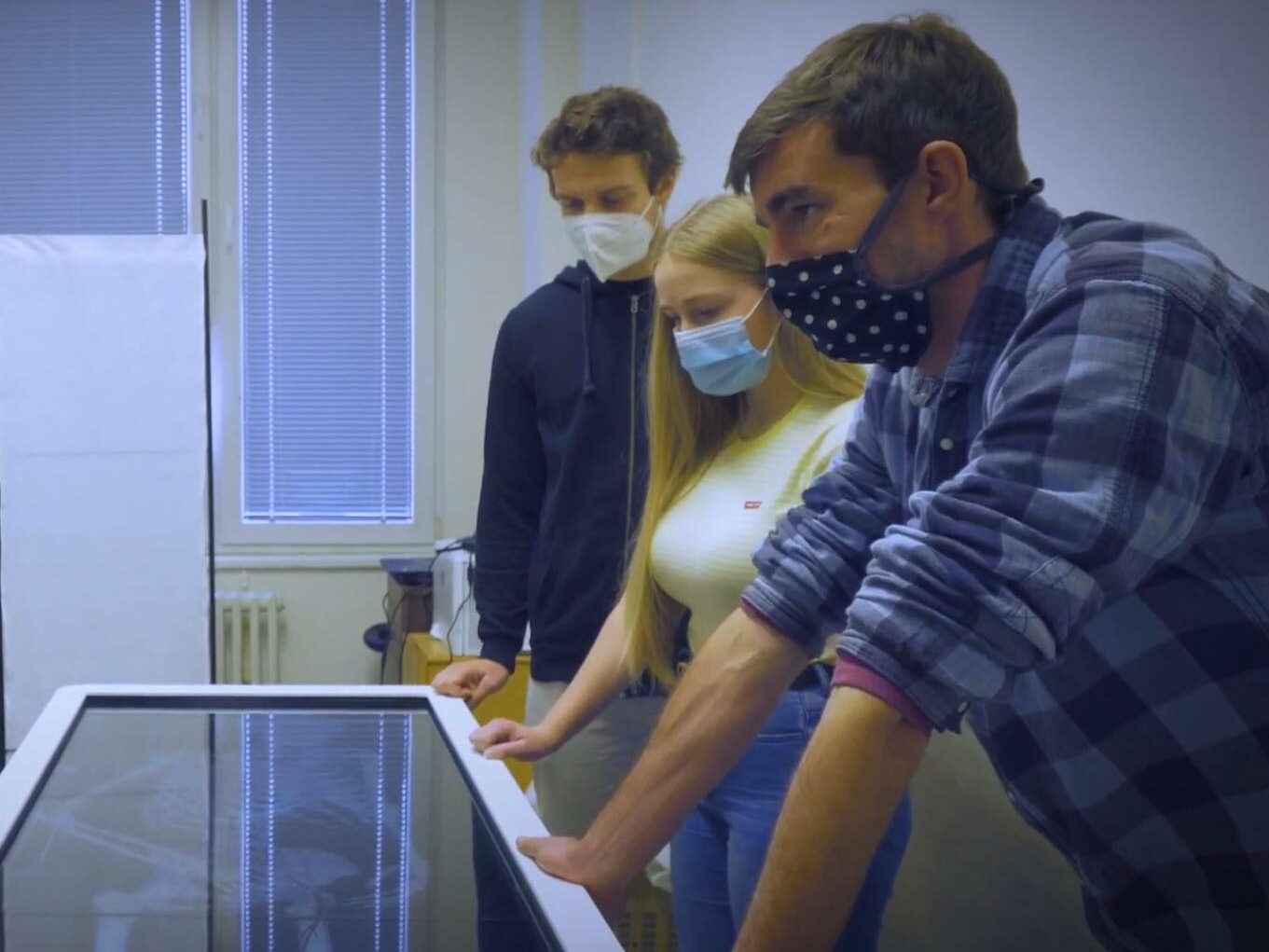 Surgical suturing
This elective course was founded by students themselves! It aims to help students from all study years to gain and improve their suturing skills. This is a skill that you will definitely use during both your studies and the following hospital practice. The students use pig legs to learn the basics of suturing or how to make various types of sutures.
Simulation room
In August of this year, a brand new simulation room was built at our faculty, where students have been learning the most modern models since the first year. These models can, for example, identify the amount of substance administered and simulate the human body's response to a given drug. Students have the opportunity to try the basics of first aid and, in higher years, advanced acute care.