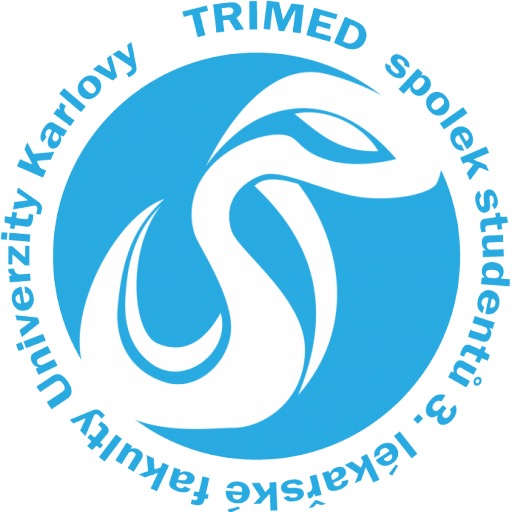 Trimed is the main association at the Third Faculty of Medicine. Together with the local branch of IFMSA, it takes care of the student life at our faculty. It organized a countless number of social, sports, cultural and educational events and workshops. In Trimed, you'll meet people across all the study years, make many new friends and have lots of fun.
Study section
The study affairs include numerous educational events, lectures, courses and many more. For example, we organize a Scientific conference, a series of lectures called Medicine as a Science, a job fair for future doctors known as Trimed job, an Orientation day for first-year students and the currently ongoing Open Day.
S

ocial section

The purpose of the social events is to meet other students and relax in between your studies. Even before the first year starts, you can look forward to the Adaptation course in Dobronice. Other events include the St. Nicolaus party, the summer Boat party or the charitable run for Itibo – Vinohradská trojka (also known as V3).
Dobronice 2020
Vinohradská trojka 2019
Invitation to St. Nicolaus party 2019
Boat party 2019
Cultural section
The cultural events of our faculty are important social gatherings that represent and earn a good reputation. These include the Representative ball, the Charity music festival, the Christmas party and others.
International section
Here you can find out more about the events that are primarily aimed at the students of the English curriculum. However, these events are obviously open to everyone. Before the beginning of the academic year, you can look forward to the Freshers week, that will give you the unique opportunity to meet students from all the study years and programs.
Subassociations

of Trimed
Sports at the faculty
Look, you're beginning your medical studies and you might be thinking that there is no way you'll be able to maintain your healthy lifestyle. We have some good news for you! You don't need to worry about that. Currently, there are 7 sports teams within Trimed. They're all led by the students themselves and they practice regularly throughout the year. Some of them even play competitively or participate in matches against other faculties. Do you want to know about them? Well, here they are!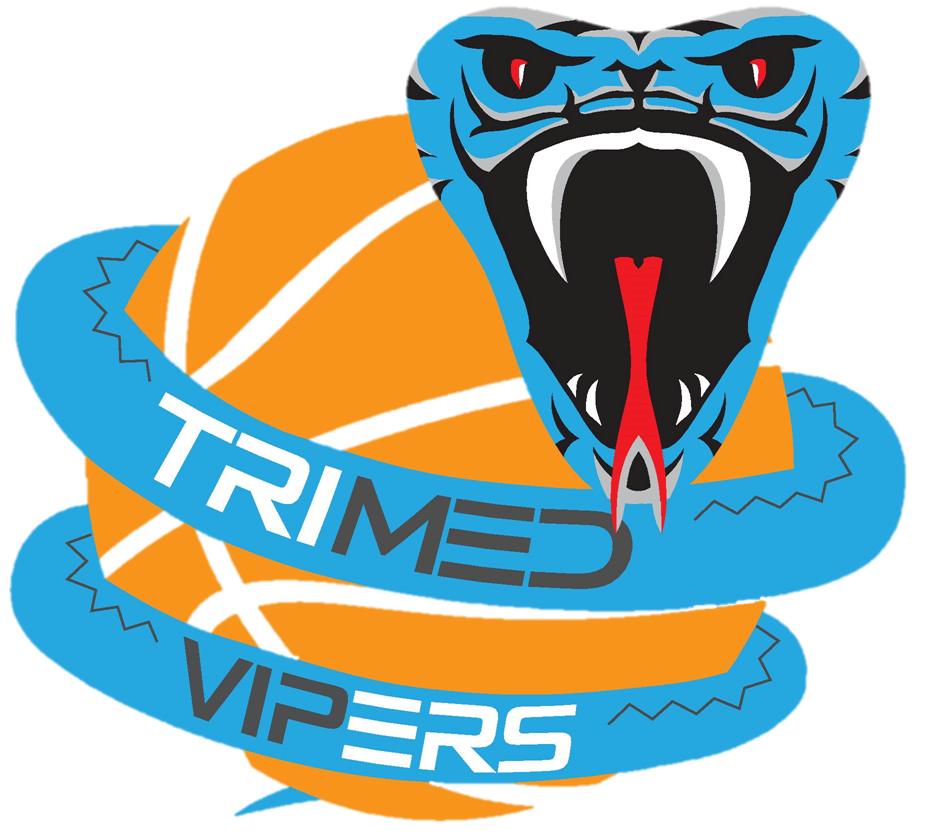 TRIMED VIPERS – BASKETBALL
Even though this team is new, Trimed Vipers have already had the chance to prove the quality of their players and so far they remain undefeated. There are students coming from various countries with different levels of experience – some have already played competitively before and some have never participated in any competitions before. The goal was to put together a group of people who loved basketball, who desired to get better at it and who wanted to meet new people while doing so! Our long-term goal is to become part of a league and participate in the European University Championship.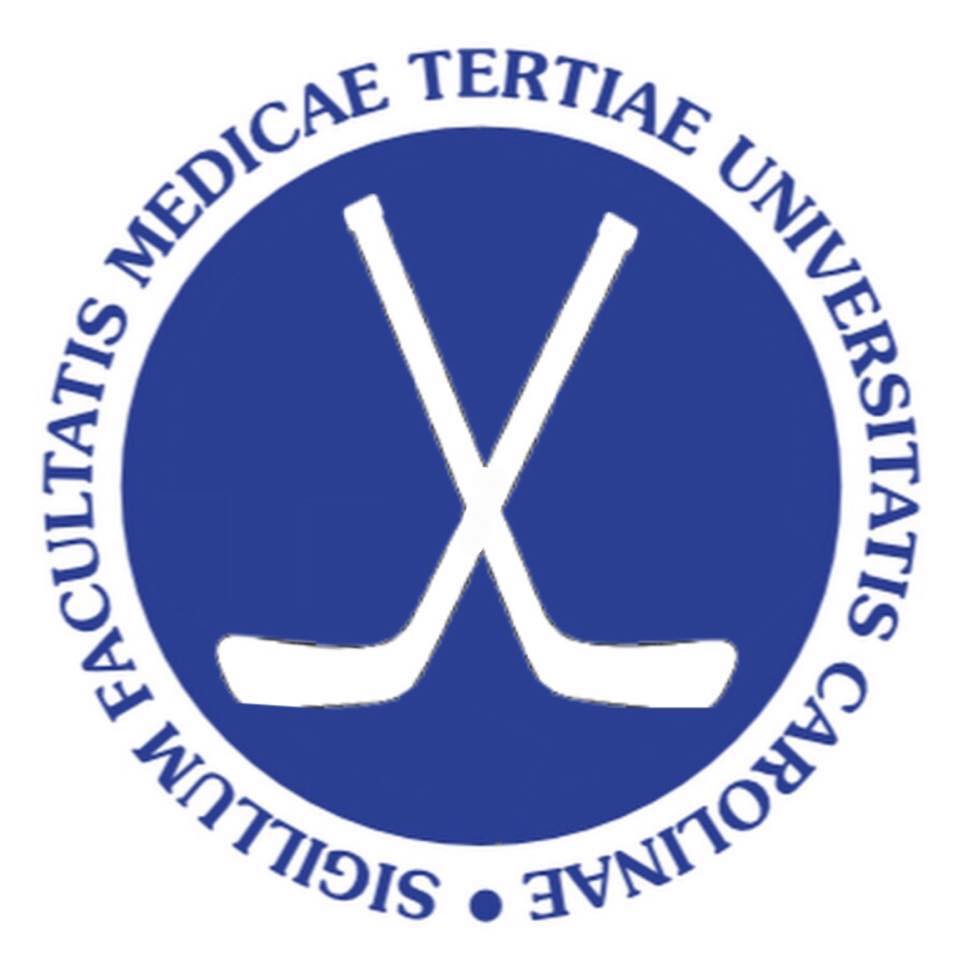 HC Trimed
HC Trimed is the faculty hockey team consisting mostly of 3LF students from both the English and the Czech curriculum. The strength of the team doesn't come only from our students, but also from teachers and doctors from the Faculty Hospital Královské Vinohrady (FNKV). They form a substantial part of the team and pass on their experience. Despite the fact that HC Trimed has been operating just for four years, it has already managed to achieve several valuable victories.
Football Club 3LF
FC LF3 is the official football team of our faculty! It consists of players from both the English and the Czech curriculum. We play 11v11 matches against the other CU faculties, against other universities or against any other football teams. The team did not lost a single match in last few years. This is mainly due to our regular weekly training sessions that take place once or twice a week on a small football pitch near Riegrovy sady.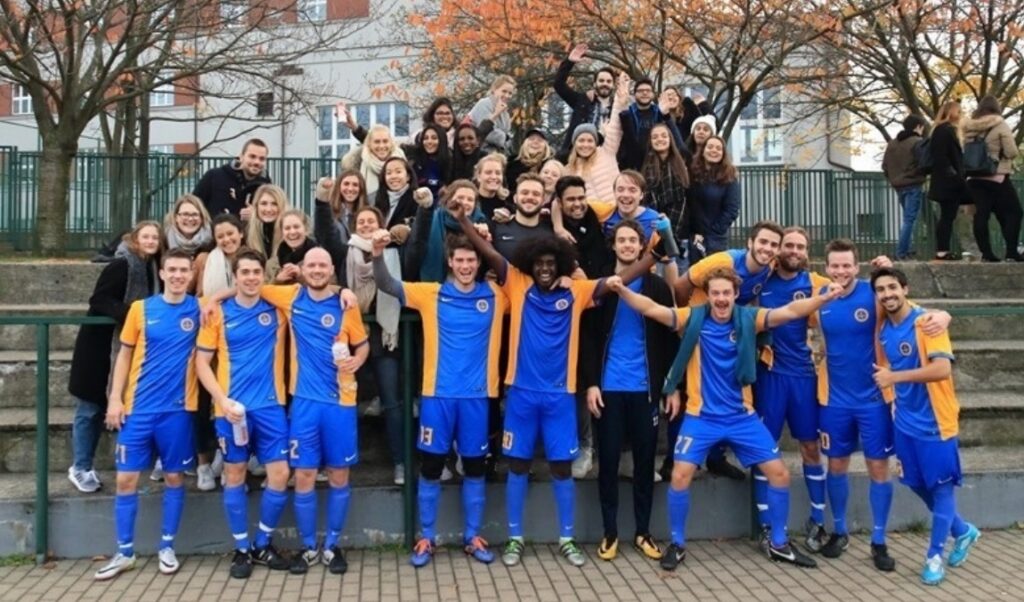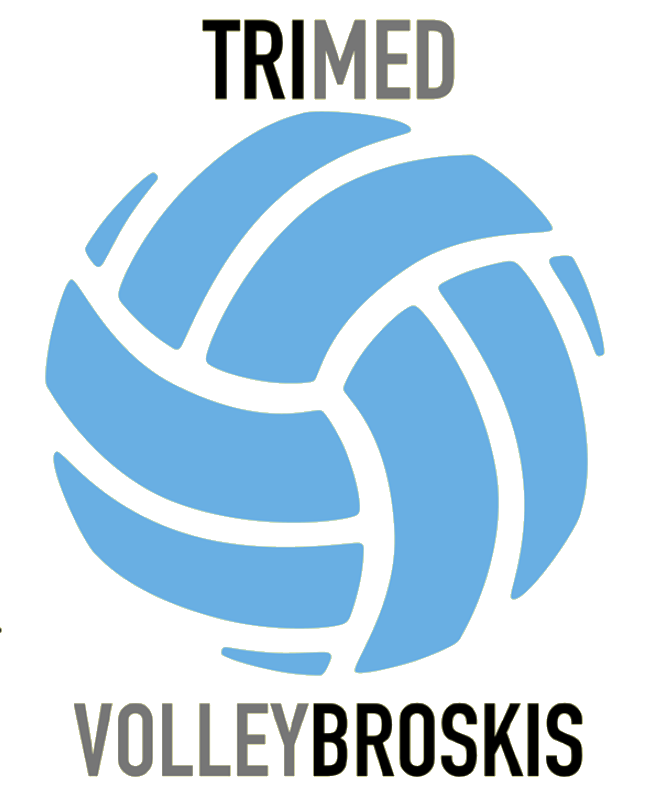 VOLLEY BROSKIS – VOLLEYBAL

L

If you enjoy playing volleyball and you don't want to give that up once you start your university studies, this team is the perfect fit for you! We arrange weekly training sessions and other opportunities for our volleyball enthusiasts. You don't need to worry, because this team is all about sharing their passion for sports, joint training and mainly about having fun! At the same time, we aim to create long-term relationships with other teams while improving our volleyball skills.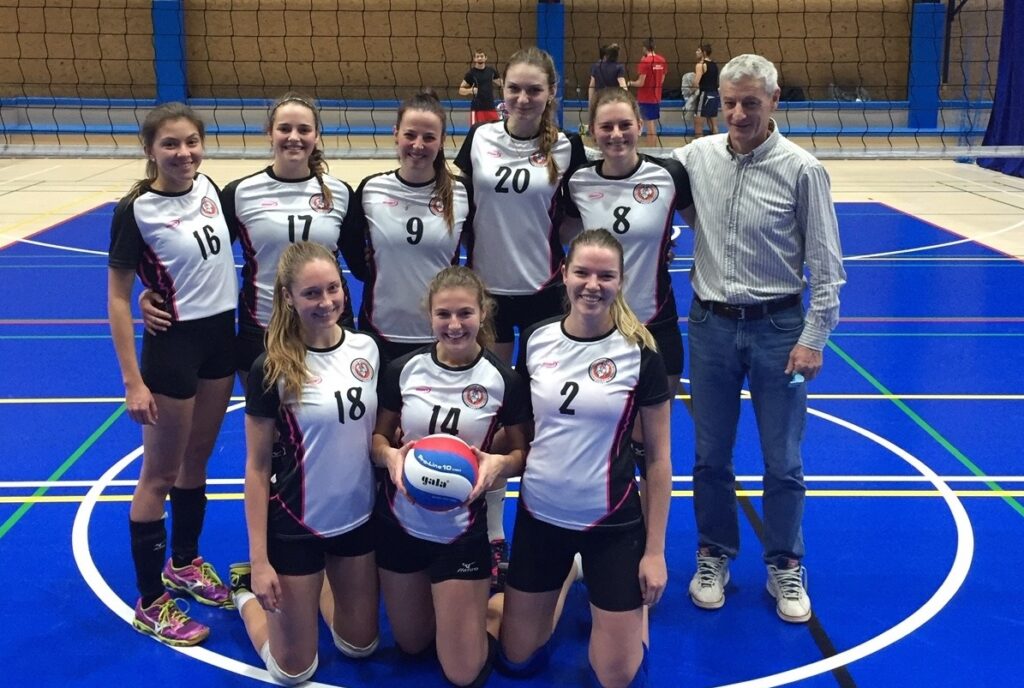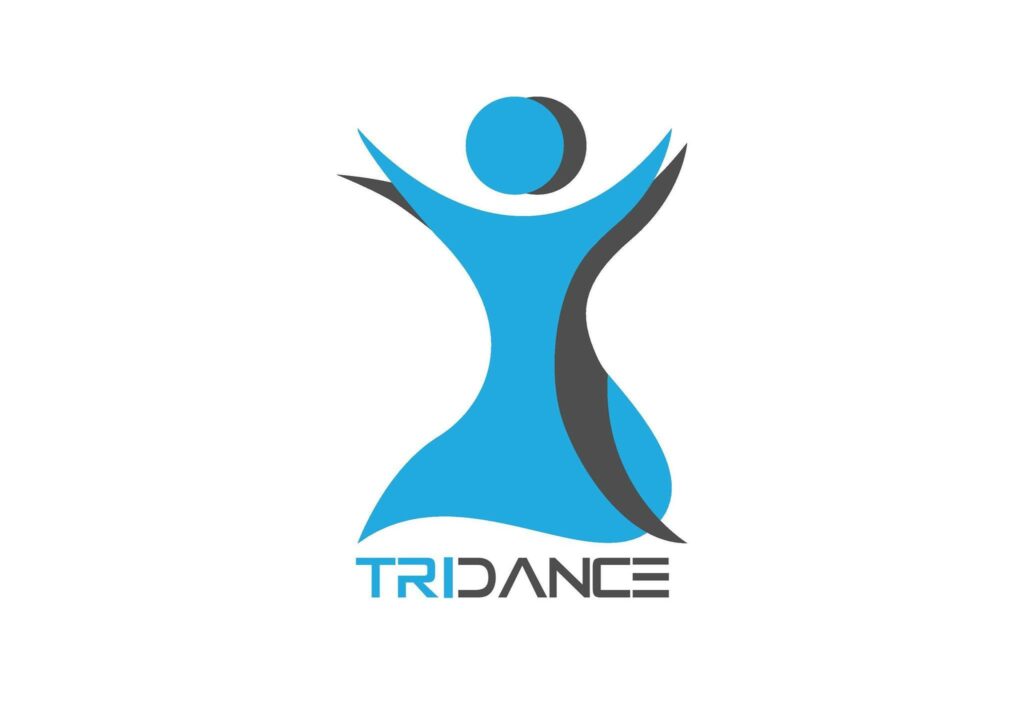 Tridance – Dancing & Cheerleading
Do you dance or have you always wondered whether you got what it takes? Then we'll gladly welcome you among us! Tridance is a student dance group that organizes the traditional opening dance at the annual Faculty ball which takes place at the beginning of March in the National house in Vinohrady. We also have our own cheerleading team, which was formed two years ago to support our hockey team during their matches. However, cheerleading isn't just about cheering, so if practicing for the annual opening dance won't be enough for you, we would love for you to join us!
TriRUN
TriRun is a running association within Trimed founded for all the runners! Anyone is welcome to join us – from beginner to marathon runners. Twice a week, we organize practices for the complete beginners so they can practice short distance running. The rest is actually totally up to us. For example, if you're planning to go for a run and you need a buddy, all you have to do is to message us the distance you're planning to run, the type of practice and where you'd like to start from. The others will gladly join you!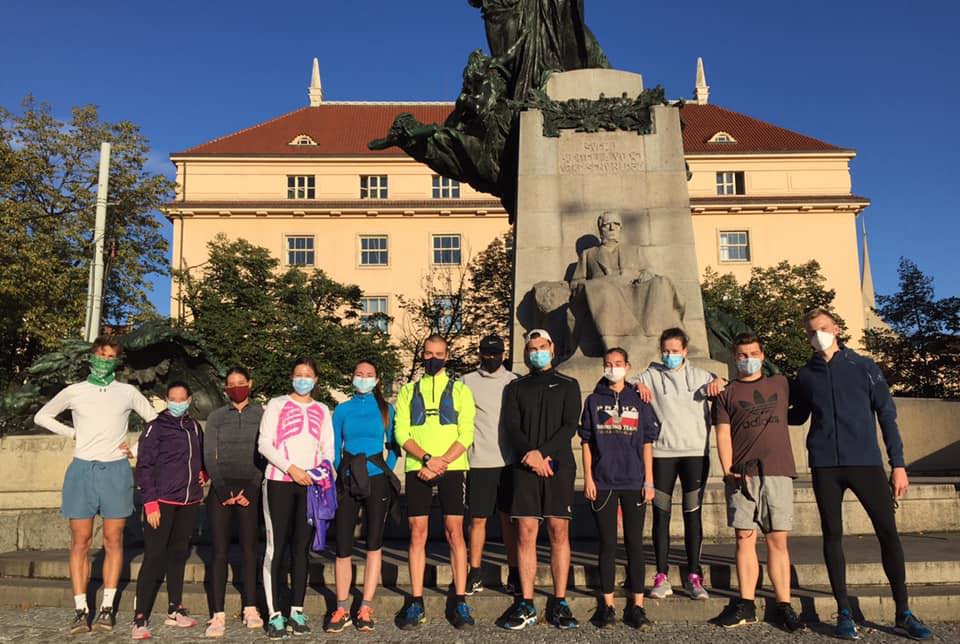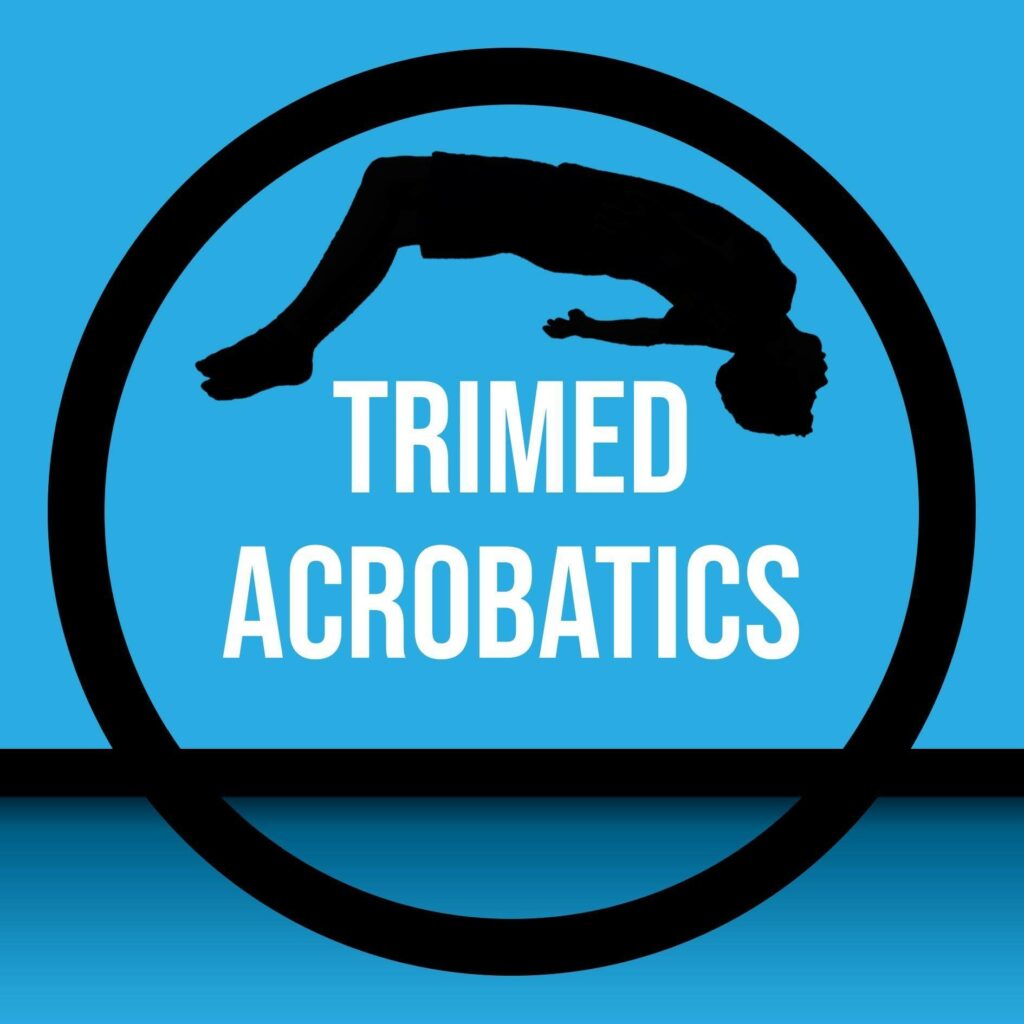 Trimed Acrobatics
Trimed acrobatics is not a sports team, it's rather a group of people who enjoy parkour, gymnastics, callisthenics, cliff-diving and other such activities. All you need is your body, energy, enthusiasm for sports and the desire to live in the moment. We practice whenever we decide to, but usually, it is once a week. The training sessions start off with a warm-up and mobility training, which is followed by the main part – jumping as such and gymnastics. We conclude the practices with a workout and a stretching session.
Trimed Visual
We are a group of people who love creativity. Specifically, we are photographers, cameramen, video editors and graphic designers who create educational videos and record your future memories of great university life.
BC Trimed
We're an association of students from the Bachelor's programmes. Our main goal is to represent and bring together all Bachelor's students and to try to achieve better communication with students from the Master's programmes. So don't hesitate to join us and enjoy your studies at 3LF to the fullest.
Three Men
Do you enjoy going to the theatre, watching movies and TV shows? Have you ever thought about trying out acting yourself? Then we have an acting association ''Three Men'' for you. We make plays mainly for our students and child patients at the faculty hospital and children from Klokánek (a facility for children requiring immediate care). We present mainly our own plays, so you don't need to be an actor to participate, you can also take part in screenwriting or directing. We would love to see new faces amongst ourselves.
MedViet
MedViet is an association of Vietnamese students at the Third Faculty of Medicine. It was founded to help Vietnamese patients and Czech doctors to improve communication and more. MedViet also supports Czech medical students to become familiar with the specific needs of foreign patients. One of their events is the ''Day of Health'', which is a day dedicated to a healthy lifestyle. Furthermore, they prepare a traditional performance in beautiful costumes for the annual Faculty ball. The students also organize a cooking contest in Vietnamese cuisine.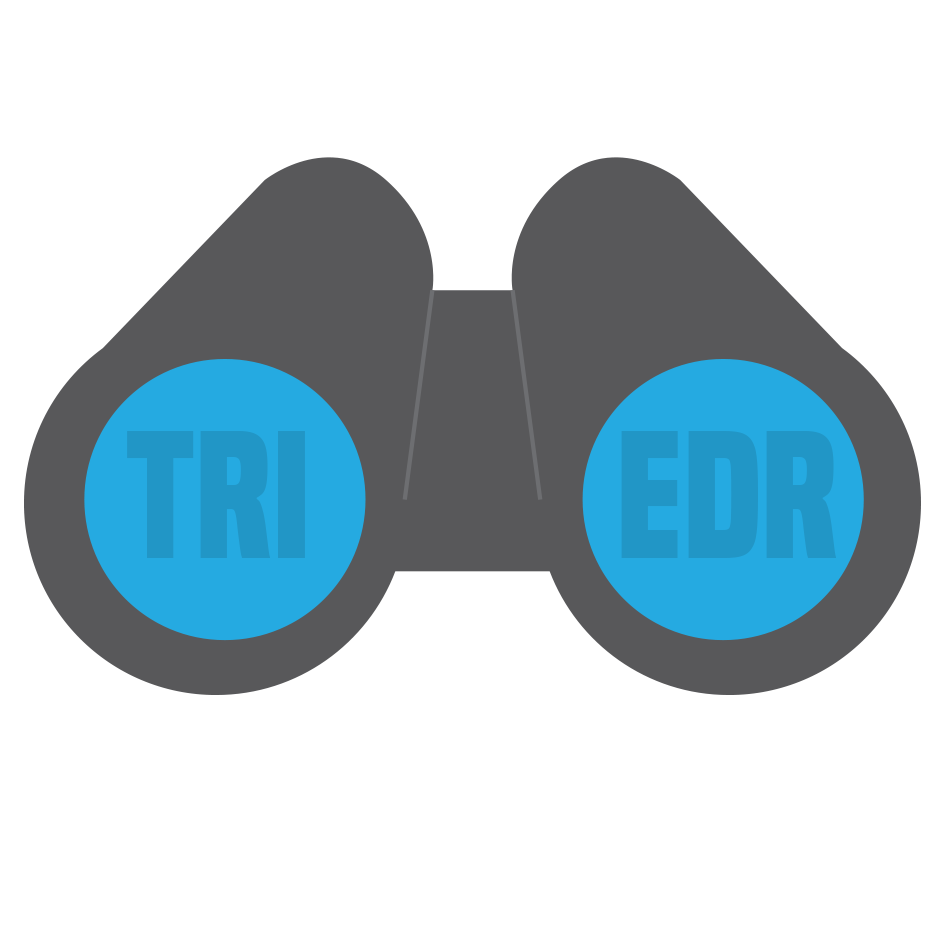 TriEdr
Are you into journalism and writing articles? Are you a literature enthusiast? Then TriEdr is here for you! It's a student magazine issued three times a year, which describes the everyday faculty life and reports news in the field of medicine. So in case you enjoy publishing, then TriEdr is the perfect fit for you!